Kathe M. Barnes, CAAM, PCAM – Executive Director
(480) 860-2022
kbarnes@scottsdaleranch.org
Kathe began working for the developer of Scottsdale Ranch, Markland Properties, in 1984; and has been serving in the capacity of Executive Director since 1995. Kathe is well informed of issues, both on Scottsdale Ranch and throughout the City of Scottsdale. Her strong background in management, finance and communications is an asset to the Scottsdale Ranch Community Association. Kathe completed a six-year term on the Community Association Institute (CAI) Board of Directors for the local Central Arizona Chapter, serving as President for two years and Treasurer for one year. She continues to serve as a member of the CAI Arizona Legislative Action Committee. By earning the professional designations of Professional Community Association Manager (PCAM) and Large Scale Manager (LSM), Kathe has reached the pinnacle of community association management to become a specialist in her field. Kathe served on the 2014 General Plan Task Force for the City of Scottsdale. She also graduated from Class X of Scottsdale Leadership, an organization that develops the future leaders of tomorrow, once serving on their Board and as past Vice President of Finance. Kathe has also served as Vice Chair on the City of Scottsdale's Pride Committee, an affiliation of "Keep America Beautiful". She enjoys sports, meeting new people, travelling in her RV, staying active and; most of all, spending valuable time with her family and friends.
Sonja Perez , CAAM, CMCA – Homeowner Liaison
480-860-1259 ext: 12
sperez@scottsdaleranch.org
Sonja became a part of the SRCA staff in March 2016. She grew up in Iowa and moved to Arizona in 1992. Sonja has a strong customer service background and spent 13 years in the HOA industry managing a mixed portfolio of single family homes and condominium communities. She holds certifications with the Arizona Association of Community Managers (AACM) and the Community Associations Institute (CAI). Sonja proudly watched her son begin college this year and she looks forward to continuously watching his success in the future.
Ricki Stamos – Bookkeeper
480-860-1259 ext: 14
rstamos@scottsdaleranch.org
Ricki has been a part of the SRCA staff since February of 2014. She is an Arizona Native and has a background in non-profit finance and administration. Ricki serves as staff liaison for the SRCA Finance Committee and Executive Director and assists the accounting firm with the annual assessments, AR/AP processing and invoicing. Ricki often works with a local animal rescue.  She loves her pets, reading and trying out new local restaurants.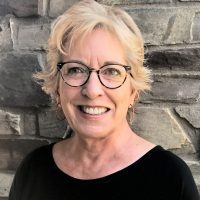 Joni Shepherd – Member Services Coordinator
480-860-1259 ext: 10
jshepherd@scottsdaleranch.org
Joni joined the SRCA team in July 2017 after a long career in relocation business development; acting as an ambassador for Arizona to relocating individuals and families making Arizona their home. Her expertise and focus on customer satisfaction ensures our members receive the best possible service. When working with Joni, you will quickly realize that your HOA membership needs come first. Joni cherishes the relationships she establishes with members and looks forward to working with you.
Genevieve Long – Community Relations and Events
(480) 860-1259 ext: 19
glong@scottsdaleranch.org
Genevieve became a part of the SRCA staff in September 2017. She is from the Houston, Texas area and is a graduate from Texas State University with a Bachelor's Degree in Communication Studies. Genevieve has many years of experience working in corporate events, marketing and customer relations and loves what she does. She enjoys staying active, traveling, watching sports, and most of all spending time with her husband Austin, family and friends.
Diane Botica – Architectural Liaison
(480) 860-1259 ext: 13
dbotica@scottsdaleranch.org
Diane joined the SRCA staff in July 2018. She is a Chicago native, however after visiting Arizona for 20+ years, she decided to move to the Phoenix area. A graduate of Loyola University, Diane spent many years in court administration with Cook County Illinois. Diane came to Scottsdale Ranch Community Association after working for neighboring Gainey Ranch Community Association, where she discovered that she loves the HOA environment. In her spare time Diane enjoys boating with her rescue dog Sophie and traveling.
For any Architectural Questions, please email Diane Botica at dbotica@scottsdaleranch.org.